Find Your Family Fun this Saturday at the Touch a Truck Parade at Conejo Creek North Park in Thousand Oaks.
This year's parade is going to be interactive, have your kids make signs to hold up during the parade to greet their favorite trucks and emergency vehicles! Touch a Truck Parade is a great opportunity for families to spend a day enjoying the park! Bring your family to the park and enjoy this free event.
Please note that access to the park will be Walk-in Only. Bring wagons, strollers, and lawn chairs.
Gourmet Food Trucks will be onsite.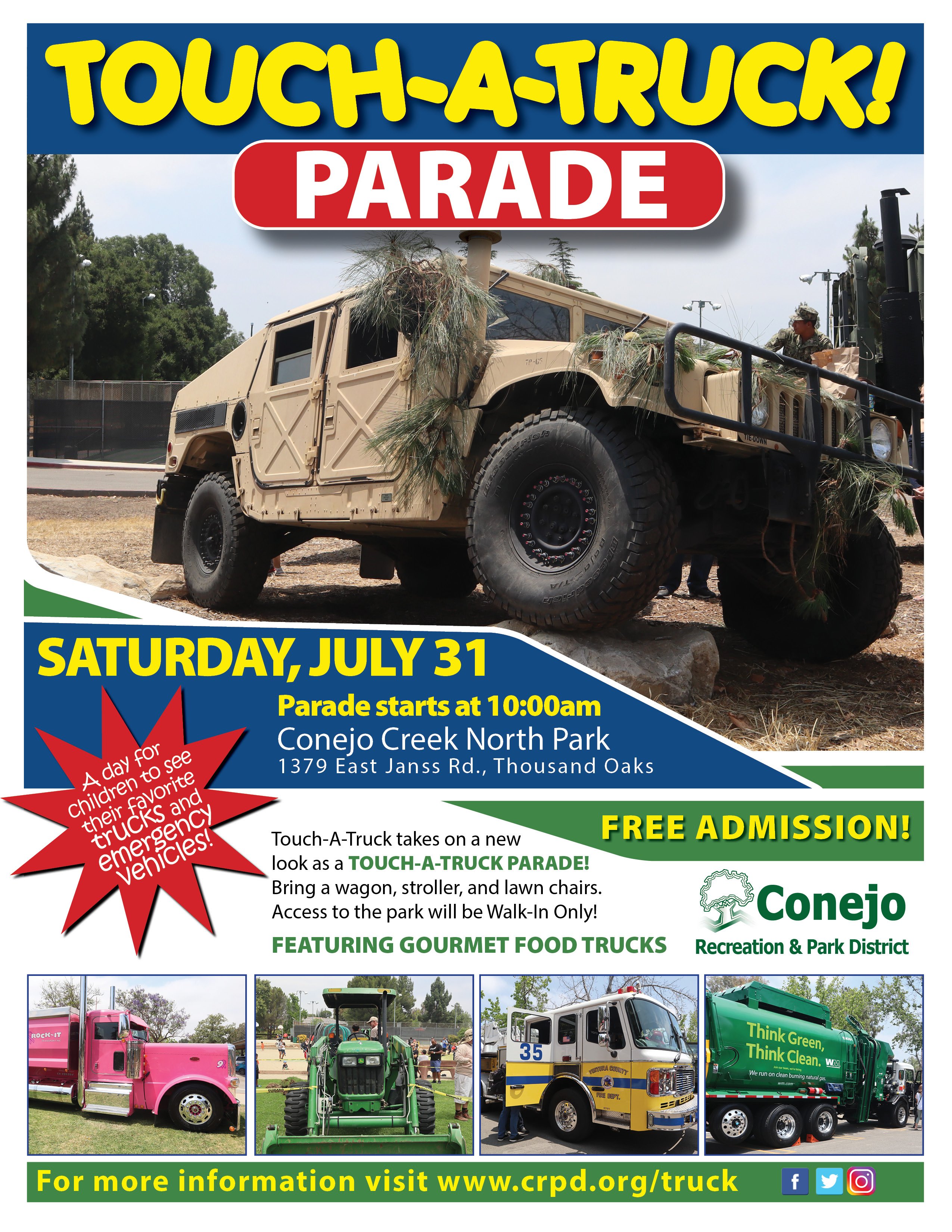 Truck Parade this Saturday, July 31, 2021 at 10:00 am at the Conejo Creek North, 2525 N. Moorpark Rd. in Thousand Oaks.
For more information call (805) 381-2793.
The Conejo Recreation and Park District serves the leisure needs of the community by providing numerous park, open space, and indoor facilities, as well as ongoing and special recreational programs for all ages and interests.